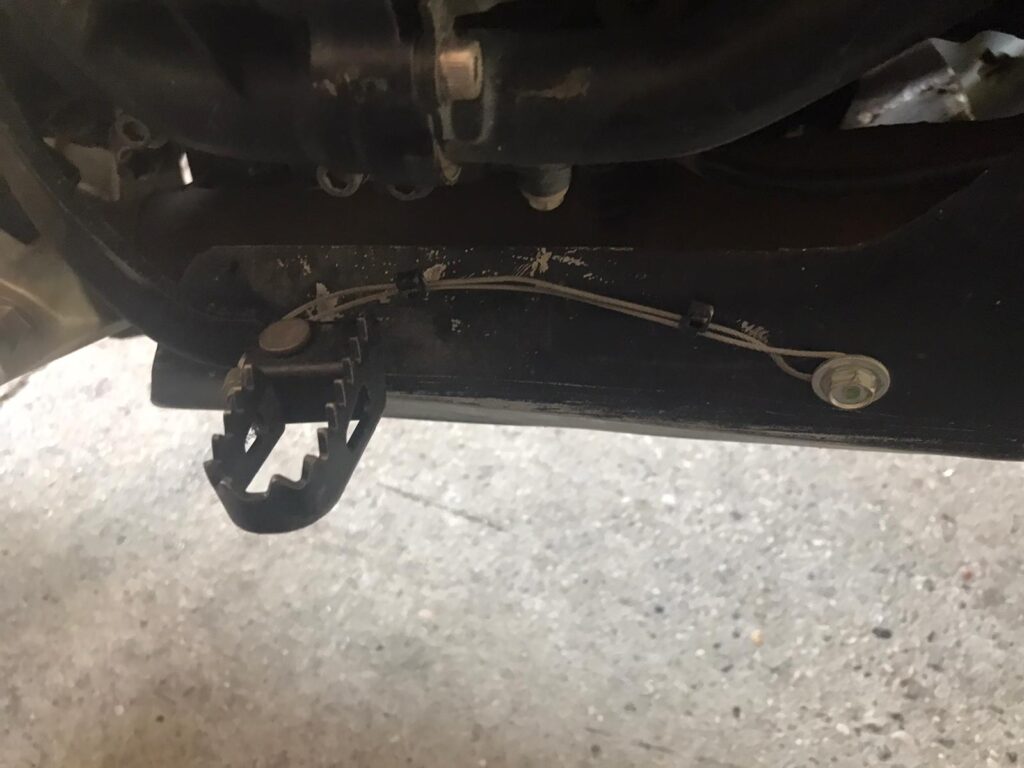 Once you do off road there is a possibility that your Rear Break Lever can hit some obstacles and be seriously bended …. to avoid that the solution it is very simple a strong Steal Cable to fix it to skid plate. You can do the same also for Gear Lever
Nelle ultime settimane ho visto già due utenti sui vari canali che mostravano foto della leva freno piegata irremidiabilmente facendo off road.
in Foto vedete una semplice soluzione che viene adottata da parecchi e che Claudio Berlato ( XRACING scarichi artigianali per moto, scarichi omologati e scarichi racing, completamente realizzati a mano. Honda CRF 450 2017: degli scarichi ultra leggeri e performanti per il tuo T700 … troverete altri post nel sito a riguardo ) ha anche lui adottato. Un semplice cavo in acciaio che collega la leva al paramotore. Potrete adottare volendo la stessa soluzione anche per la leva del cambio.