Xracing is an Italian artisanal company founded by Claudio Berlato.
Claudio develops and produces the highest performance exhaust actually in the market that we are aware. You win easily 6-7 Hp without remapping the Tenere 700.
– 3,5 Kg vs standard Exhaust system
+3/4 Horsepower < 5000 rpm
+ Max 6 Horsepower >5000 rpm
+ 7Nm in all ranges untill 7000 rpm
In 2021 Niccolò Pietribiasi won the italian championship on G-1000 with Xracing exhaust!!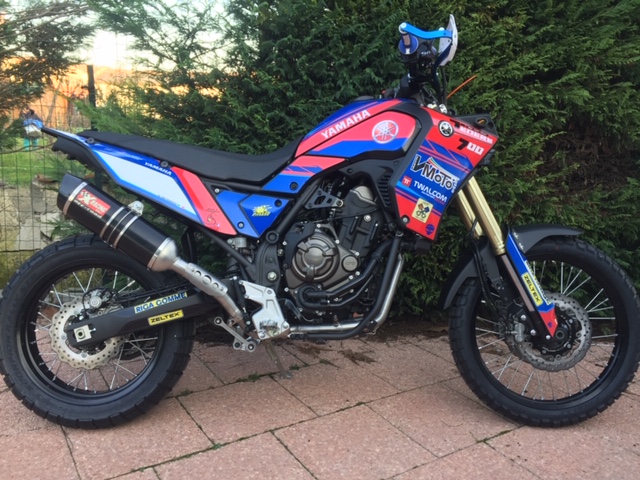 watch the Italian Livestream we did it with Claudio Bergaglio – Xracing :
Following you can see the Horspower improvement Before vs After :
Claudio Berlato's Legacy started when he decided to produce himself some complete exhaust system for his motorcycles… and step by step he was selling to his friends… and now it is a consolidated company . Some pilot famous used his Products on Famus races around the world, included the Dakar race!!